During lessons, teachers have been talking to pupils about Captain Sir Tom Moore's amazing achievements.
Pupils were asked to describe him. They chose a plethora of adjectives including amazing, loyal, brave and determined, with the word 'inspiring' being the most popular.
This inspired us all to do our own '100 challenge'. Here are a few examples of what we have been up to…
At school, we are planting 100 bulbs.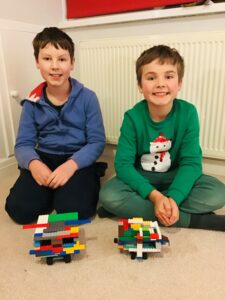 Brothers in Prep 3 and 6 were given 100 random pieces of Lego and were challenged to come up their own workable Lego design. They both designed 'troop transporters'.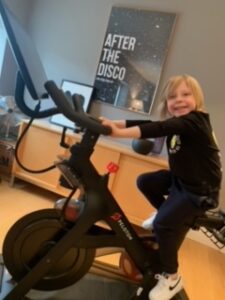 Ted from Prep 1 has chosen to do 100 spins on the spin bike.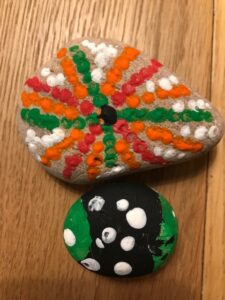 All of the children in Prep 3 are painting 100 pebbles and stones and placing them around the Carrs Park in Wilmslow to cheer people up on their walks.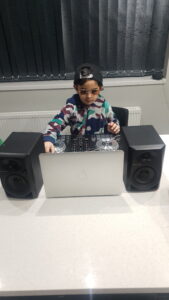 Jacob from Prep 1 is doing 100 minutes of DJ'ing.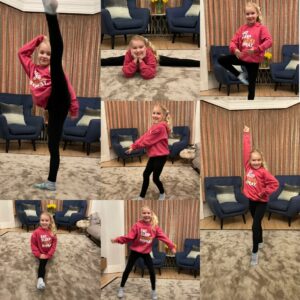 Ellie doing some of her 100 dance moves.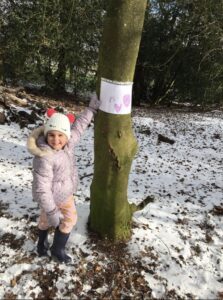 Betsy's (from Prep 1) challenge was to hug 100 trees and complete a different Ninja move. With the posters that she made, she hopes to make 100 people smile.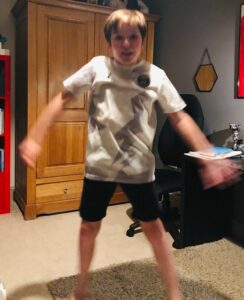 Coby will be doing 100 daily star jumps.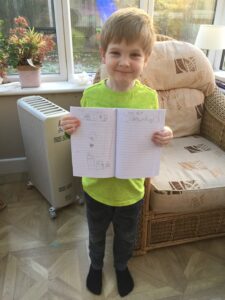 William from Prep 1 has created 100 pages of drawings in his Number Blocks notepad.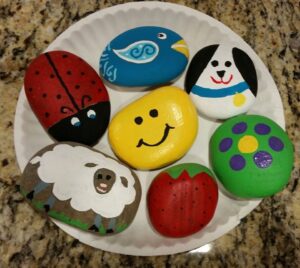 More of Pre 3's 100 pebbles in the park.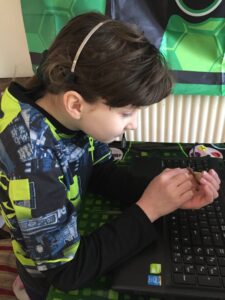 Darcie in Prep 5 giving her Giant African Land snail 100 strokes on his shell.